Funeral Directors Convention & Expo
Save the Date: Tuesday, October 10 - Thursday, October 12, 2023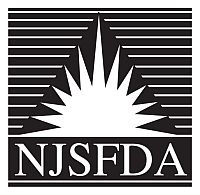 Click here for details about the 2023 Funeral Directors Convention and Expo.
Our event strives to offer comprehensive solutions to help support the careers of funeral directors by providing high-value, innovative and educational programming geared specifically toward the funeral industry.
The 2023 Funeral Directors Convention and Expo is scheduled for Tuesday, October 10 through Thursday, October 12, 2023 at Harrah's Resort in Atlantic City, New Jersey. NFDA to take place in September 2023.
Interested in exhibiting for the first time? Click here to fill out a Prospective Exhibitor's Request Form.
We are very fortunate to have companies exhibit with us year after year. We are equally appreciative of new companies that continue to express interest in exhibiting at our event. We continue to evolve to remain fresh and competitive, therefore, as the Convention and Expo continues to mature, so does our exhibitor selection process.
Companies interested in becoming an exhibitor should send an email using the Prospective Exhibitor Form link below to request to be placed on our mailing list. Check our Convention website often for updates, policies, procedures, and opportunities.
Save the Future Dates September 17-19, 2024: Hard Rock Hotel & Casino Atlantic City
September 16-18, 2025: Hard Rock Hotel & Casino Atlantic City

Questions? If you have any questions about our annual Convention, please contact our event manager at convention@njsfda.org or via telephone at 800-734-3712.